Josh Lyons grew up on a cattle ranch in western Colorado. Training horses, at that time, was not the family focus; rather, it was earning a living by raising livestock. Eventually Josh's dad, John Lyons, transitioned from working cattle to training horses.
When John began sharing his training methods with others, Josh was by his side traveling the country and participating in the clinics. By age 16, Josh began conducting weekend clinics of his own, he was training horses and giving private instruction at a Minnesota facility. It was during this time that Josh realized that he also had a passion for training horses, as well as a gift for teaching others, and wanted to follow in his father's footsteps.
Following High School graduation, Josh worked full time with his dad. During some years over 30 weeks were spent on the road at symposiums, expos and conducting clinics. At home, Josh assisted his father with the John Lyons Certification Program, a program he now conducts, manages and owns.  Suddenly, the Lyons' Legacy had begun.
In addition to the Colorado facility, the John and Josh Lyons Certification Program has since expanded to Tennessee.  Josh, along with his wife and partner, Jana, and their sons have relocated to establish a new training facility in the greater Nashville, TN area.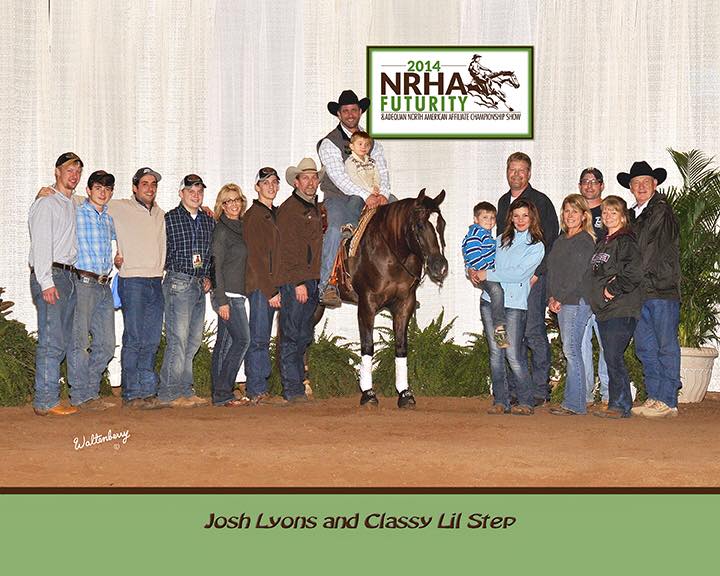 Constantly in demand for clinics, the John and Josh Lyons Certification Program and Performance Horse Training, Josh and Jana remain busy at their Nashville-area facility. Currently, the Certification Program, one of the world's most sought after equine educational schools, has produced hundreds of John and Josh Lyons Certified Trainers spread across 43 states and 6 countries.
Josh Lyons is a regular guest at most major horse expos including: Equues America, Equine Affaire, and Equitana. During 2002, Josh won the highly celebrated "In a Whisper" Challenge. In addition to developing his own equine educational products, Josh makes TV appearances, and contributes articles for various horse publications.
| | | | |
| --- | --- | --- | --- |
| | "The most rewarding part of running this school is to see the positive impact our trainers are having on the equine industry." | | |
It's a rare person whose life's goal is to help others with their horses. Josh's understanding of the horse's mind coupled with the ability to bring out the best in both riders and horses is unrivaled. Eager to constantly refine and improve upon what he can offer, Josh continually strives to develop new and better training methods.
Whether behind the barrier in a roping box, or changing leads in a reining pattern, Josh demonstrates confidence, knowledge and style with a contagious smile and charismatic personality. It is through years of dedicated work and study that brings Josh Lyons to where he is today – one of the world's most talented and respected horsemen.