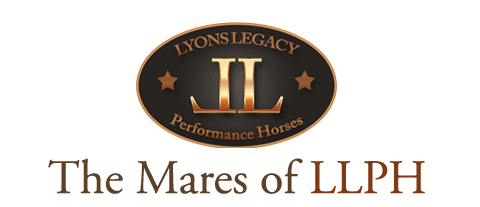 Lyons Legacy Performance Horses is proud to have an outstanding group of broodmares. Our broodmare band is among the best in the performance horse industry and our mares carry the bloodlines of Reining's top earners and producers.
Our breeding program is centered on crossing our reining and reined cow horse broodmares with the industry's leading sires. This cross not only produces genetically outstanding prospects but as Lyons Legacy Performance Horses each individual can be tailor fit to a specific riders needs.
Ask about EMBRYO TRANSFER or BROODMARE "BELLY LEASES". We can provide you with a foal out of one of our quality mares crossed to the stallion of your choice – either one of ours or an outside stallion!
Learn more about our outstanding performance brood mares, and their offspring, by clicking on a horse below.
---