Continental Saddles are still individually hand crafted and hand tooled the old fashion way right here at our shop in Alabama.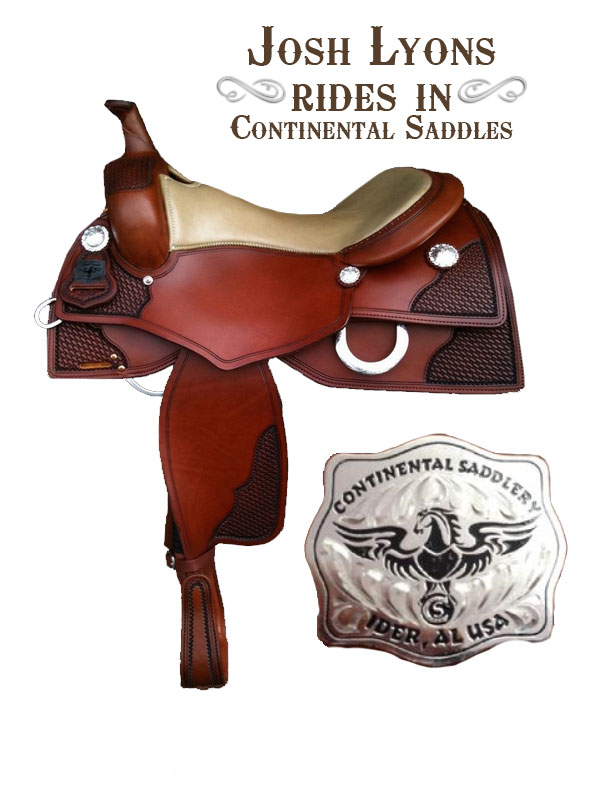 No mass production 'assembly' like with most other brands. STILL building one saddle at a time, the old fashion way, with the utmost care and precision. The Continental Pullman Saddle Co. was originally founded in 1986 in Indiana USA, then relocated in the mid 1990's to AIder, Alabama.
The Continental brand prides itself to offer individually, handcrafted saddles that are ALL hand tooled and to this day STILL being built in Alabama USA using the best materials available, being able to offer HIGH quality saddle priced JUST RIGHT!
Our saddles are built on the revolutionary 'Equi-flex' (R)brand saddle trees by Steele Saddle Tree Co. and were developed specifically for today's performance horses in mind to provide the highest level of performance possible by eliminating pressure points and bridging often known to cause dry spots and sore backs with conventional saddle trees used by our competitors.
Our state-of-the-art seat padding will provide you with most comfortable ride you will EVER have while giving the most possible close contact to proactively feel and guide your performance horse.
Find out for yourself what we and our saddles are all about, just email us or call us Toll Free and ask about our 'Non-obligation' Demo saddle program and EXPERIENCE THE DIFFERENCE!
Visit their website for more information on these awesome saddles!