3 Day Riding Clinic Lincoln, CA
December 8, 2017 @ 9:00 am

-

December 10, 2017 @ 4:00 pm

$750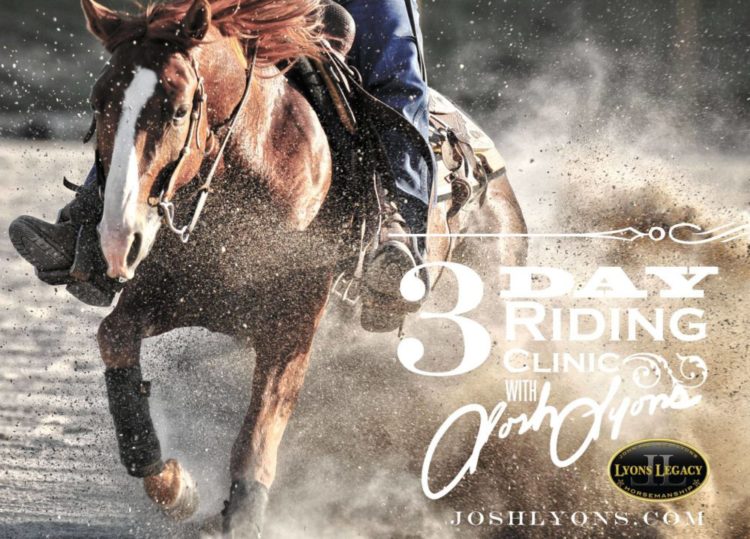 Rider Level: Beginner – Advanced
Horse Level: Green – Advanced
During the course of 3-day clinic you can expect that both horse and rider will learn foundation exercises, lessons, and principals covered in the conditioned response program offered at Lyons Legacy.
Riders will first and foremost learn to effectively control their horse. No matter if you have been horseback for years or rode a horse years ago, all riders have the same common goal: to improve the level of control they have in regards to the horse they are riding, Lyons Legacy LLC is here to help you reach that goal and take your horsemanship to the next level.
The cost of our 3 Day clinics is $750 per horse and rider. Auditors (Fence sitters) are always welcome for $25 per day.
Josh will cover multiple topics as determined by the goals of the riders participating in the clinic. The Clinics are kept small and intimate in an effort to not overlook any area of concern for each student. Josh is always work with each student and horse at a level they can comprehend and he works hard to make sure you achieve success during the clinic.
You can expect topics such as: Bridle work, Hip Control, Transitions or change of speed, Diagonal Movement, Teaching Tricks, and Various Problem Solving for examples.