5 Day Trainers Clinic
Event Navigation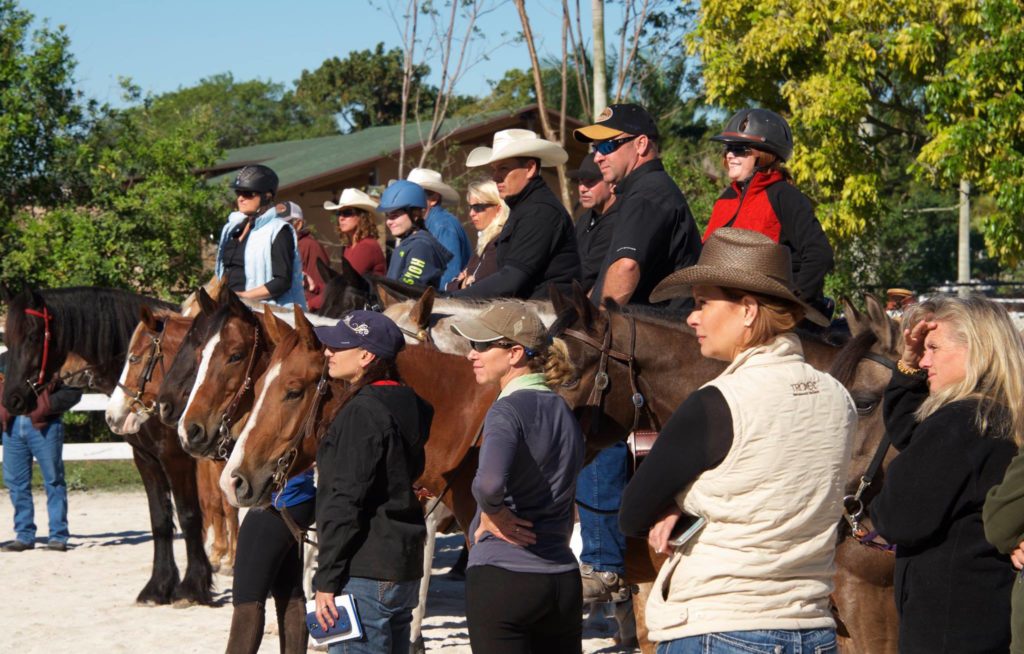 Rider Level: Intermediate – Advanced
Horse Level: Broke – Advanced
Josh designed our 5-day clinics for anyone actively riding and training their horse. One of Josh's greatest strengths is in taking a horse and rider team to the next level of performance, thru understanding the use and engagement of the horse's body.
When you choose to participate in a 5-day clinic you can expect to learn new skills and exercises necessary to take back home to continue your training program. The amount of knowledge you will have at your disposal is literally bottomless, Josh will give you as much information as you want and is willing to work as hard as you are to achieve your goals. You and your equine partner will not only work hard but you are guaranteed to laugh and learn while finding your way to the goals you set for yourself. You can expect limited classroom time and lots of wet saddle blankets.
The cost of our 5-day clinics is $1000. Per rider, Auditors (Fence sitters) are always welcome for $25 per day. Our clinics are not a competition, they are safe place to learn new innovative ways to effectively train your horse.
You can expect topics such as: Hip & Shoulder Control, Improved Seat & Hand Cues, Speed Control, Lead Departures, Collection & Frame, Stopping & Backing Up, and Various Problem Solving, Plus Much More!