Dreaming of an Equine Career?
The John & Josh Lyons Certification Program is just what you need.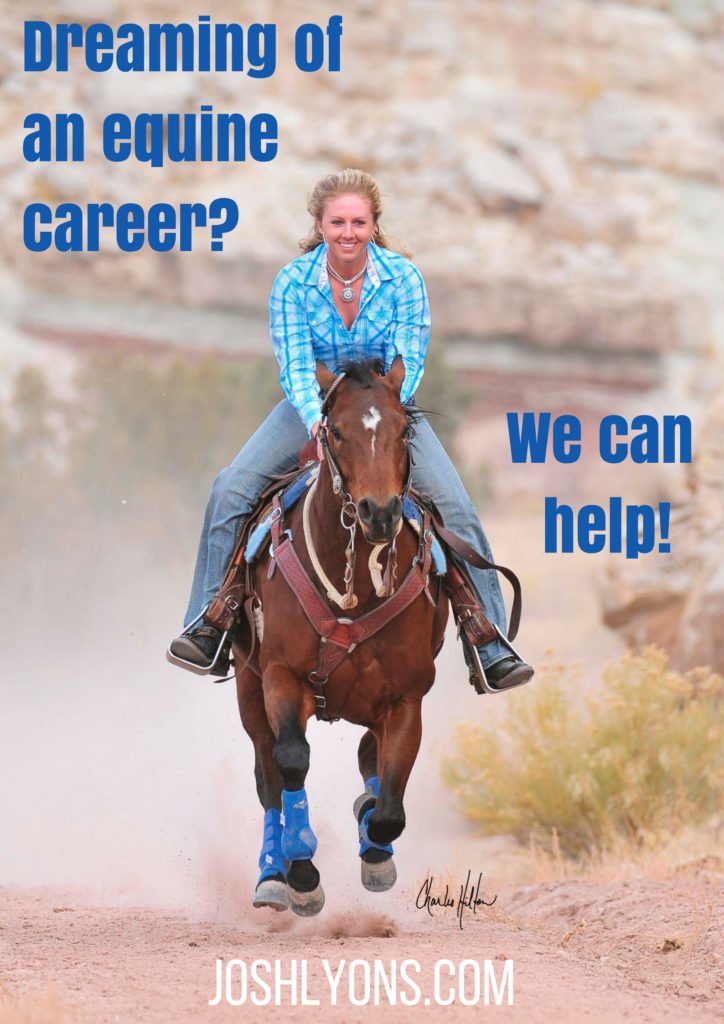 The philosophy of the John & Josh Lyons Certification Program is truly in a league of its own. The uniqueness of the program allows the students to build on their own internal strengths and training techniques. The format of the program is ever evolving to give each student the most current and up to date training techniques available. This ensures the lessons are taught in the safest way possible in an effort to protect the horse, rider and trainer.
This program will help you develop the leadership skills needed to own your own business and give you direct insight on how to develop a business plan so you can become a clinician, teacher, or riding instructor.  Furthermore, Josh will teach you how to seek and develop sponsorship opportunities, advertise, and market your business. John & Josh Lyons have spent years developing a trusted brand and are waiting to help you get started turning your passion into a successful career.
Many of our students have changed their entire life and lifestyle. We have had the unique opportunity to transform the lives of firemen, teachers, veterans of the armed forces, mothers, fathers, lawyers, and many people who have never worked with horses before. All of our students are seeking a better way to become one with the horse. Each one is following a dream to become close to the animals they love and respect, while helping other horse owners have similar positive experiences and learn the Lyons Legacy conditioned response training program.

     You Can Change Your Life
Upon completing any of the Josh Lyons programs, you are encouraged to audit future classes of the same program at no additional cost to you. Graduates of our programs are encouraged to advance their presentation skills by assisting John and Josh Lyons at public events, expos, and future Certification Classes across the country and at our facility in Cross Plains Tennessee. This provides a way for you to gain exposure, create contacts, and increase your clientele.  Students who graduate from our program are welcomed into an exclusive network of trainers worldwide that frequently brainstorm ideas, promote special offers, and seek or offer advice from fellow trainers and business owners.
You Can Join the Lyons Legacy Team
The Lyons Legacy office receives inquiries from horse owners worldwide looking for Lyons Certified and Accredited trainers. We maintain files on each of our graduates and eagerly share contact information with callers via our trainer's directory online. This is one more way we assist you in developing your business. Lastly students who participated in the Certification Program and who want to take the next step in their education may participate in the Accreditation Program at a substantial reduction in the cost of tuition.
We additionally also offer our 5-day trainers clinic held semiannually in Tennessee as part of our continued education for the Lyons Legacy team.
For More Information:
Call Michele at (970) 309-8838 to sign up or learn more about this program.
For additional information, please feel free to download our Certification Contract, an Informational Packet on the Program and Josh's Resume and Letter.