John & Josh Lyons 


Certification Program

The John & Josh Lyons Certification Program is the most comprehensive training program available as an entry point to a career in the equine industry.  Our Certification Program is an excellent educational opportunity for those of you who are looking to improve your personal horse training knowledge and skills;  not only can you gain more knowledge, you will acquire the skills to increase your income potential as well.
Josh Lyons LLC is approved and regulated by the Colorado Department of Higher Education , Private Occupational School Board.  Our programs are approved for the enrollment of those eligible to receive VA Education Benefits.  The John & Josh Lyons Certification Program and the Josh Lyons Accreditation Program are approved for GI® Bill Benefits.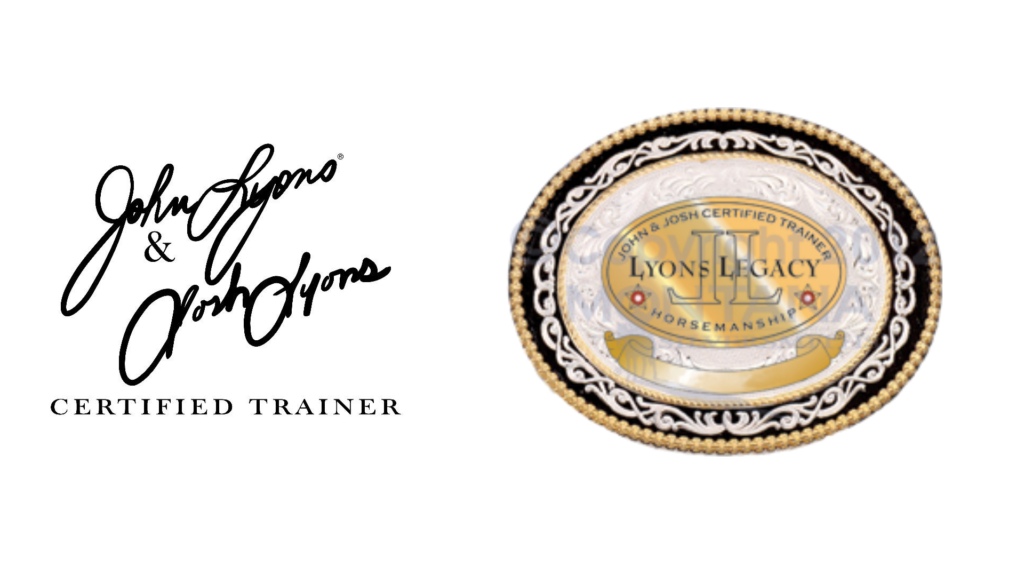 The methodology of the John & Josh Lyons Certification Program is in a league of its own.  Unique in its focus, our Program and team work with students to highlight each individuals personal strengths, which then form the foundation for them to develop their own training techniques, using the methods they've learnt.  The format of the program is consistently evolving, thus ensuring each student is given the most updated and progressive training techniques available.  Each lesson is taught in the safest environment possible to ensure the safety of horse, trainer, and rider.
In addition to the 'training' elements in our Certification Program, we also work with you during the Program to ensure you are equipped to begin your new career.  We will cover topics such as: Developing Leadership Skills, How to Set Up Clinics, Planning Demonstrations, Developing Sponsor Relationships, Advertising, Social Media, Networking and Marketing.
Our students come from all walks of life, from various careers and many have changed their entire life and lifestyles in order to be here.  The one thing they all have in common is the desire to follow their equine dreams and learn the Lyons Methods.
Join the Alumni Family of Lyons Legacy Trainers
Graduated students of Lyons Legacy Programs are welcomed into an exclusive support network.  The Lyons Legacy Trainers Facebook Group gives graduates the chance to brainstorm ideas, promote special offers and ask for advice from fellow trainers.
The Lyons Legacy office receives inquiries from horse owners around the world looking for John & Josh Lyons Certified Trainers and Josh Lyons Accredited Trainers.  We maintain files of each graduate and eagerly share contact information to callers.  Our online Trainers' Directory allows clients to search for trainers by locale or specialty.