Lyons Legacy


Alumni Success Stories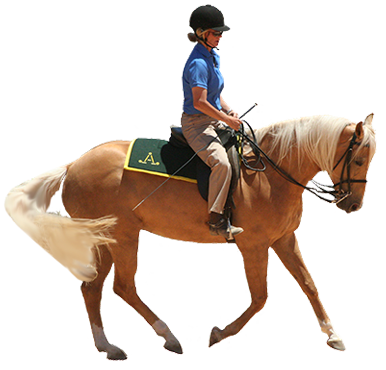 Kandoo Equine
Phone: + 61 (0)458 298 338
http://www.kandooequine.com.au
I completed the John and Josh Lyons Certification Program in 2001. I am an Australian and at the time I was living between Connecticut and London, UK. I now reside in Australia and I am working training horses and people here. I am also currently completing an Equine Science degree with the view to undertaking a PhD (Equine Learning and Cognition/Horse-Human Dyad) in the near future. While I have not worked in the USA since completing the program, I have worked in England, Asia and Australia. The course itself was invaluable and the knowledge I gained during the program is of great benefit to me on a daily basis. One of the many things that make the Lyons Program unique is that it is not formulaic like many other courses. It encourages individuals to think for themselves, solve problems, find new and better ways and therefore prepares them for the business (real) world. The Lyons' name is not as renowned here in Australia (nor was it in UK or Asia) as, I imagine, their success in the USA has negated the need for them to export the brand to any significant degree. As a result of this my work has always been judged on my skill as a trainer and, I am pleased to say, has always been held in very high regard – thanks to the training I received on the Certification Program. I can honestly say that I have never had a complaint made against me, even the slightest murmur of one. I had recently relocated from Singapore to the USA when choosing the Certification Program. I consulted many people in the industry and the advice to do the Lyons Certification Course was close to unanimous. I was working at the time at Lion Share Farm in Connecticut with Ita O'Higgens-Young (former Irish Olympic team [Dressage] member) and it was Ita that eventually convinced me. The course was longer and more expensive than some of the alternatives but it was also considerably more comprehensive and educational than any. The Lyons Certification Program was definitely a 'life changing' event for me. Not only did it lead me into what is now a very successful training career but it increased both my self-esteem and self-confidence immeasurably. This will only occur when working with animals in a sustainable, ethical and humane way and producing consistently excellent results.
Brian Thomas Horsemanship
Phone: (541)504-1234
http://www.brianthomashorsemanship.com
In 2006 I completed the John & Josh Lyons Certified Trainers Program. It was Josh Lyons that gave me  inspiration to further my equine education even more. In 2007 & 2008 I was given an opportunity by Josh to work with him as an instructor, teaching the Certified Trainers Program. An opportunity of a lifetime that I will forever be thankful for.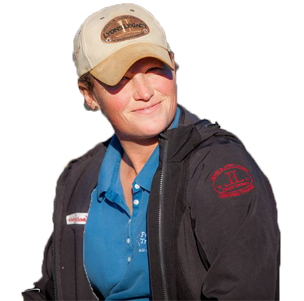 Peacemaker Training with Monica Erman
(570) 362-2788
https://www.facebook.com/pages/Peacemaker-Training-with-Monica-Erman/290836224293680
In 1998,  I met several John Lyons Certified Trainers at an event in Missouri called Ride with the Stars. These trainers were extremely eager to help me with my horse and the capability they demonstrated inspired and encouraged me to reach for my dreams! The John & Josh Lyons Certification Program gave me the tools and knowledge to build my business and watch it grow. I have recommended the Lyons Certification Programs without reservation, noting especially the tremendous communication, professionalism and people skills John and Josh possess. Since completing the Certification Program, I have written many training articles for national publications, served as a clinician for several horse and mule expos, was hired as an instructor during a camping trip in Monument Valley, Utah, and have competed in two Extreme Mustang Makeover competitions with success. With the knowledge and experience I've gained from John & Josh Lyons, I have more clients than I can keep up with. I have clients at prominent boarding stables in my area, as well as teach weekend clinics in Pennsylvania and Missouri. I am able to customize my business in the way I want, making my personal dreams come true! My passion – what puts the light in my eyes – is learning new and better horse training techniques. John and Josh are faithful to offer advanced education to every trainer who wants it! I love being a John and Josh Lyons Certified Trainer! I always look forward to learning fantastic techniques every time I attend a Lyons educational event, and I'm never disappointed.
Two Minds – One Ride
Phone: (613)791-6087
https://www.facebook.com/TwoMindsOneRide/info
My name is Kim Robitaille and I am a John & Josh Lyons Certified Equine Trainer / Instructor. I chose to complete the Certification program in order to become a better horseperson, for myself. Well, that was my goal initially. However, I discovered during the course of our 8 months in CO that I possess a love of teaching that surprised even me. What began as a journey of self-discovery blossomed into, not only that, but a discovery of a deep passion for passing on the teachings of John and Josh Lyons to other horse owners. My husband and I moved to CO, from Canada, in 2008 in order to fully invest our time and energy into this program as I believe in the Lyons methodology of training! We invested a huge amount of time and money and sweat and tears and I would do it all over again in a heart beat!! What we learned in CO in the Certification Program was far more than how to be a better rider or even how to be a better teacher. We learned how to be better people, how to inspire others, how to listen to others and how to be better communicators. The Certification Program goes so much deeper than horses….it is about people…and horses.
I came back to Canada and immediately went to work building a client base of students. I have hosted Josh Lyons twice now in sold out clinics, I have hosted clinics of my own, ( I am hosting another on Aug. 4, 2012 ) I have traveled within my province of Ontario and in the province of Quebec teaching private lessons and conducting demonstrations. I have taught students from all walks of life and ages ranging from 6 – 96 years old. I have conducted training consultations, by phone, from as far away as Florida. The horse is a magnificent creature with an uncanny ability to unite people from all walks of life and all ages. The horse itself is an extraordinary teacher of how to live a better life through their unique ability to exist and appreciate "the moment"; something we should all strive to achieve.
I graduated in 2008 from the Certification Program and have since been able to reduce my hours as a Retail Sales Representative by more than 1/2 in order to continue to build my Equine Training Business. Teaching is my calling. I know this in my heart to be true. I lose myself in the process and to inspire others to achieve their goals is a blessing. I would not be on this path if it were not for Josh Lyons and the Certification Program. This program builds better people, better communicators, better problem solvers…people who can give back to their community, people who are able to unite a community. I believe there are few career opportunities that are able to make this claim and have it ring so true. Thank you for taking the time to consider my words.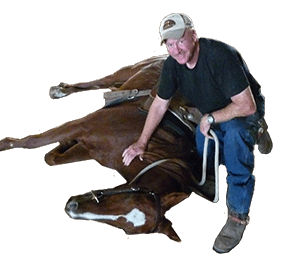 Phillip Elder
Valley Center, KS
Phone: 316-304-3366
Email: pdeelder@gmail.com
http://www.horsesenseusa.com
As I look back on my Certification/Accreditation experience, I see it as the most significant Equine experience of my life. It was not only time on task with the most knowledgeable horse trainer in America, but it was both specific to the trainer's needs and a huge challenge. It was rewarding far beyond what I anticipated and was worth every penny spent. It was not just an event, but rather the beginning of a journey, a quest for excellence. It planted the seeds for a more profound understanding of the most noble of God's creatures, the horse. Among the many lessons we learned how to become introspective enough to be critical of ourselves so we could continue to learn especially if we have expectations of continuous improvement. The Cert/Accreditation Program is many things, but right at the top of the list is the total support and unlimited access to Josh Lyons. Very unique. I am grateful to Josh and Jana Lyons for their persistence and patience and for their dedication to this industry for years.